Administered by CFA Institute from the USA, the Chartered Financial Analyst® (CFA®) Program is a graduate-level and globally recognised program for investment specialists. The credential (or professional designation) assures clients, employers, and colleagues that you, as a charterholder, have mastered a rigorous finance and investment management curriculum; further that you are committed to the highest ethical standards in the profession. It is indeed, the most sort-after qualification by South African employers in the corporate finance and investments space.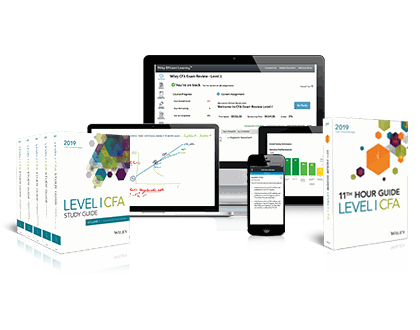 Syllabus & Exam Structure
The Program has 3 Levels, with a syllabus that follows a number of progressively challenging Learning Outcome Statements (LOS), structured around the following 10 syllabus topic areas: (1) Ethics & Professional Standards; (2) Quantitative Methods; (3) Economics; (4) Financial Reporting & Analysis; (5) Corporate Finance; (6) Equity Investments; (7) Fixed Income; (8) Derivatives; (9) Alternative Investments; and (10) Portfolio Management and Wealth Planning.
The CFA exams (Levels 1, 2 & 3) are offered annually in June. Level 1 exams can also be taken in December. Each exam is a six-hour paper, consisting of 2-three-hour assessments. There are no exemptions from any level -and to be eligible to start at level 1, you must hold a bachelor's (or equivalent) degree, or be in the final year of your bachelor's (or equivalent) degree, or have four years of work experience (-not necessarily investment-related). You will, however, be required to submit 4 years of relevant work experience before being accorded the CFA Charter.
For each level, the 10 syllabus topic areas (as above) have been neatly demarcated into 5 books (volumes) based on our adopted and the world-renown WILEY study materials :
Ethics & Quantitative Methods

Economics

Financial Reporting & Analysis

Corporate Finance, Equity and Fixed Income

Derivatives, Alternative Investments & Portfolio Management
Download 2020 Prospectus
Get Free Quote Emailed
CFA Tuition Classes
Semesters with Classes Starting every January & June.
Online Classes Available!
Choose between 3 study packages below. Selecting the TEPP or e-Campus Package will allow you to attend all 20 classes (over 20 weeks), covering all 5 books/modules (including 4 exam revision practice workshops); or, you can choose to attend all 20 classes via livestream classes through our e-campus Package.
TEPP - Tuition & Exam Preparation Package
We are so confident of our tuition delivery methodology that we do not hesitate to guarantee our students a 1st TIME PASS under this Tuition & Exam Prep Package.
20 Tuition Classes Face-to-Face or Livestream including 4 exam revision classes.
Our 1st Time Pass Guarantee
EPOP - Exam Preparation Only Package
Join us during Exam Revision Phase where we drill down to all exam techniques and get you prepared for the Final Exam!
4 Exam Focussed Revision Classes Face-to-Face or Livestream.
Enrol Now
e-Campus - Online Classes (Home Study)
Our Online Study Option that allows you to join our livestream classes unlimited study resources to help you achieve your 1st Time Pass!
20 Tuition Livestream Classes including 4 exam revision classes.
Enrol now
Fees & Benefits per Study Option
Deposit 20% & pay balance over 1 - 6 months.
The tables below provide further details of each study package, the indicative benefits and course fees for Level I, II & III:
During COVID-19 Lockdown, TEPP Face-to-Face Classes are offered via Livestream Platforms during normal class time and recorded videos available after each class!
| On Mobile? Click Study Option header to view fees. | TEPP | EPOP | e-Campus |
| --- | --- | --- | --- |
Full Course (Volume/Module 1 - 5)
R19 000
R11 000
R13 000
Benefits per module per study option
TEPP
EPOP
Online
20 Face-to-Face/Livestream Contact Classes (80 hours) {16 Tuition and 4 Revision Classes} Recorded Online Videos available!







Livestream

Module by Module: 2-8 classes (Including 4 revision classes).
Recorded Online Videos available!











4 Face-to-Face/Livestream Contact Revision Classes (16 hours).

.








CQRecorded Lecture Videos & Slides accessible via your CQ student portal.










Instructor-Led Office Hours (Ask questions during an instructor's set office hours)










STUDY NOTES: Clear, concise study notes (WILEY) and examples that cover every Learning Outcome Statements (LOS), plus questions to check your understanding: Including a detailed scheme of work.










PRACTICE TOOLS 1: WILEY Test Bank (to quiz yourself and build custom exams based on LOS).










PRACTICE TOOLS 2: Multiple 3-9 Online Practice Mock Exams (to help you perform on exam day, depending on your performance tracking).










PRACTICE TOOLS 3: WILEY Formula Sheet -(to help you develop a detailed study plan that shows you how to use your study materials in the most effective way possible).










Online access to over 1000 additional exam practise questions.










The CFA® Program recommended financial calculator (BAII Plus Professional -Texas Instruments)









Semester 2 Classes Starting from 13 June! (2021 Enrolments Open)
Select below to get timetable:
Select Campus
Select Semester
Select Level
Select Study Option
Select Subject
CFA® Related Links & Downloads
"CFA Institute does not endorse, promote or warrant the accuracy or quality of CharterQuest Professional Education Institute. CFA® and Chartered Financial Analyst® are registered trademarks owned by CFA Institute."